Friday, October 25, 2019

Gheens Foundation Lodge, The Parklands of Floyds Fork, Louisville
Reception/Cash Bar - 6:30 p.m.     Dinner - 7 p.m.


The cash bar will not accept credit cards.

Click here to view photos from the 2019 Spring Awards Banquet.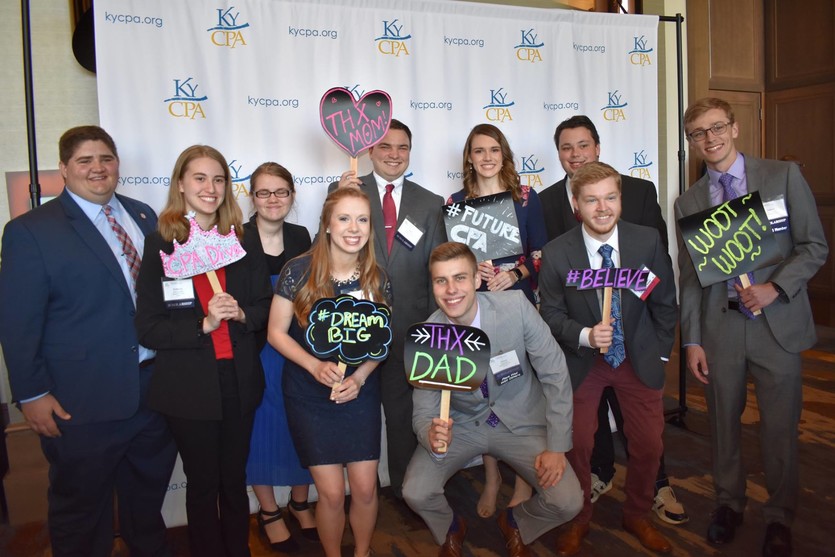 Congratulations CPA Exam passers and Kentucky's newest CPAs!
Please join us as we celebrate with recent CPA Exam passers and Kentucky's newest CPAs. Also being recognized are individuals receiving the Award of Excellence for exemplary Exam performance from the second and third quarters of 2019.

Representatives from the Kentucky State Board of Accountancy will present certificates to new CPAs as well as administer the Oath swearing in ceremony. This is a very special evening for Kentucky's newest members of the CPA profession. We hope you can join us!
Reservations
Reservations are required. Please RSVP by Oct. 17 by completing a Reservation Form and Information Sheet. Award winners, exam passers and new CPAs are complimentary. Additional reservations may be purchased for $50 per person.

Contact Tawni Miller with any questions at tmiller@kycpa.org or 502-736-1357.
Click here to view photos of the Gheens Foundation Lodge.