From the May/June 2019 issue of New Jersey CPA magazine (njcpa.org/newjerseycpa)
By Cheryl Mucha, CPA CFO Your Way LLC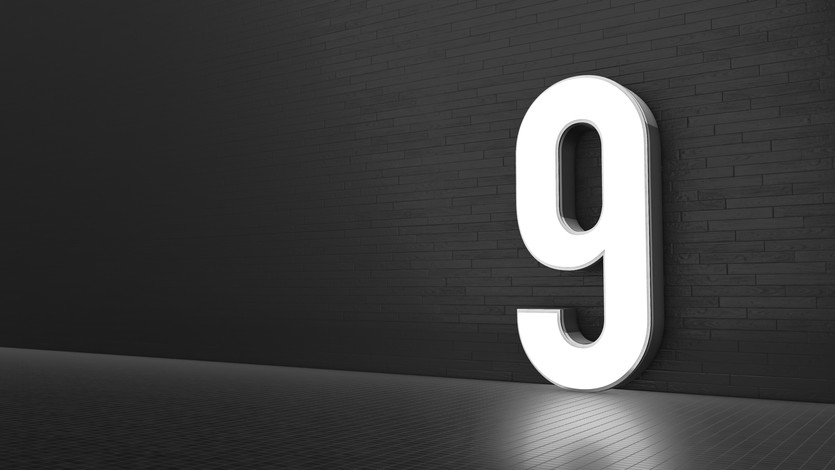 Corporate CPAs play a pivotal role in their companies' success, helping to drive business forward and contribute to its profitability. This is especially true when the CPA is in the position of chief financial officer (CFO).
How does a corporate CPA/CFO enhance their skills in the C suite and/or on the board of directors? How do they develop long-term career-building relationships? Whether the employer is a for-profit or nonprofit organization, there are several attributes and qualifications that define (and can elevate) that professional's value to an organization.
1. Perspective 
CFOs are valuable partners to the board or leadership because they are able to see and convey the company's big picture. From the business owner to the mail clerk, the CFO understands how every employee fits into the company puzzle and how each role affects the other (intra­and inter-departmentally). Because of their perspective on each area's revenue stream and the company's overall oper­ation and financial health, they are in a unique position to help direct the CEO towards more strategic growth.
2. Business Acumen 
Hand in hand with operational perspec­tive is sharp business acumen. Those who understand business beyond the data are well suited to an advisory role in upper management. They know how financial metrics affect short-term and long-term stability and growth and where the key business drivers are. As such, they are instrumental in making solid business judgments based on current financial data, market changes and industry trends on an executive level.
3. Tech Savviness 
Staying abreast of rapidly changing technology is a challenge in many fields, and accounting is certainly one of them. CFOs must be aware of all the account­ing software and systems available that streamline processes and produce better reporting. Whether it's bookkeeping and accounting modules, order processing, timekeeping and payroll, sales or inven­tory, a savvy CFO is always looking to deploy business technology that improves accounting practices and back-end reporting. The goal: to drive smarter business decisions, improve profitability and contribute to the company's future growth. As technology rapidly changes, CFOs will be challenged to stay abreast of what's new and what's best for their organization.
4. Tax Expertise 
CFOs must be well versed in corporate tax matters that affect long-term financial strategy as well as short-term tax issues. This is especially important as changes associated with the Tax Cuts and Jobs Act come into play. Keeping up with tax code revisions requires diligence and specific continuing education. The CFO will also be the liaison with the company's CPA firm for audits and to ensure tax compli­ance. Since they speak the same financial language, the CFO will ensure that all relevant reports and figures will be made available efficiently — another check on that valuation list.
5. Industry-Specific Knowledge
No one person can be an expert in all matters, but a CFO with expertise in a particular industry will surely be more valuable to employers in that sector. Understanding industry nuances and the trends affecting the vertical make him or her a vital team member to any organiza­tion — someone who can weigh in on how industry trends affect sales, the 
cus­tomer base, production or other matters related to the business. The CFO also plays a pivotal role in helping the company plan for and leverage those changes. Today's marketplace waits for no one, and leader­ship needs a partner who can help them plan effectively for a sustainable future.
6. Vendor Relationships 
Ideally, a strong corporate CPA has developed a resource pool to bring to any company interaction, particularly with lending institutions, business consultants, insurance agents, IT contractors — any service provider that the company will need to remain productive and competitive. CFOs should always be networking.
7. Analytical Skills 
It's not enough to pull the right reports; the CFO must be able to look at the numbers and see how they relate to stat­ed business goals. What do the reports really tell you about the company's finan­cial health? Do the statements support corporate objectives? If not, where are the opportunities to improve and what can be capitalized upon to enhance mar­gins? The ability to drill down into the numbers provides great financial value to an organization.
8. Leadership Skills
CFOs may be called upon to form an in-house accounting department or manage the existing one. Therefore, being a strong leader who possesses human resource skills may come with the job. This may be especially true as organizations downsize based on market conditions and seek to do more with fewer people in senior management roles.
9. Communication Skills
A CFO has to be a good listener. He or she has to get out from behind the bal­ance sheet and speak and write in such a way that clearly, succinctly explains what the figures mean. A strong CFO is able to communicate to others who don't have the same financial acumen or skills and explain the results in a meaningful, accessible way.
A career as a CFO can stretch a CPA's accounting muscles in new and engaging directions beyond financial expertise. Individuals who aspire to CFO positions should seek a career path that provides opportunities to develop skills and gain experience in human resources, business technology, the sales process and other operational areas. Those who have strong interpersonal and leadership skills as well will be able to compete most effectively for those positions — in today's market­place and in the future. 
Cheryl Mucha, CPA, is the owner of CFO Your Way LLC. The firm creates pathways to profitability for growing local businesses with outsourced accounting services. She can be reached at cheryl@cfoyourway.com or 973-897-0650.