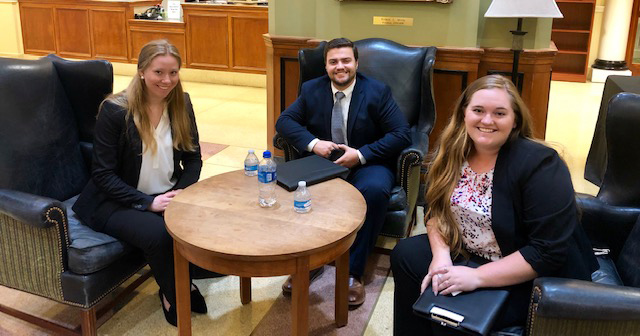 Pictured above are some of the applicants waiting to be interviewed at the 2019 Accounting Interview Day. 
The Kentucky Society of CPAs would like to invite your firm to participate in Accounting Interview Day on September 25 hosted by Georgetown College. This annual recruiting event for smaller colleges and universities is open to students seeking full-time employment or an internship. By bringing students from across the state to a central location, firms like yours have the opportunity to recruit from schools that fall outside of normal recruiting efforts.
Additionally, registered firms will be invited to a Meet the Firms event prior to Interview Day. This will allow you the opportunity to interact with potential applicants before interviews in September. Details for this event will be sent at a later date.
If your firm would like to be a participant contact, Samantha Soutar at ssoutar@kycpa.org. Space is limited. Don't delay adding this event to your recruiting season calendar! 
Note: If necessary, KyCPA will hold this event virtually.