The application deadline for Spring 2022 Ambassador Program has been extended until December 15, 2021.
Student Ambassadors are students passionate about the accounting profession and becoming CPAs. Ambassadors display strong leadership, organizational and communication skills.
Student Ambassadors will be responsible for approximately 15 hours of work per semester in order to achieve three primary objectives:
Building awareness of FREE KyCPA/AICPA dual student membership benefits to students and educators on your campus.
Increasing the visibility of KyCPA on your campus.
Strengthening ties between KyCPA and your school.
Student Ambassadors will receive a number of benefits including a mentoring opportunity, letter of recommendation, credit for community service hours, invitation to and recognition at KyCPA's Awards Banquet and so much more!
Eligibility requirements
KyCPA/AICPA student member
Currently attending a college or university as an accounting major with the intention of pursuing a CPA license
Completed and passed at least one intermediate accounting course
3.0 GPA or above in major-related courses
Ability to dedicate approximately 15 hours throughout the semester to Ambassador duties
Educator Recommendation (link to online form below)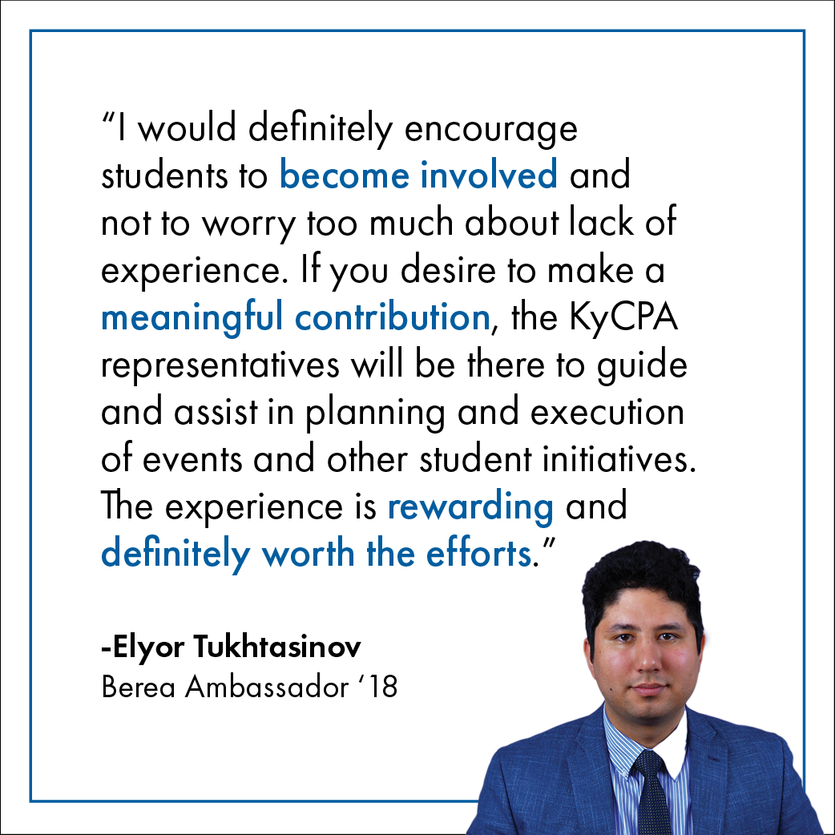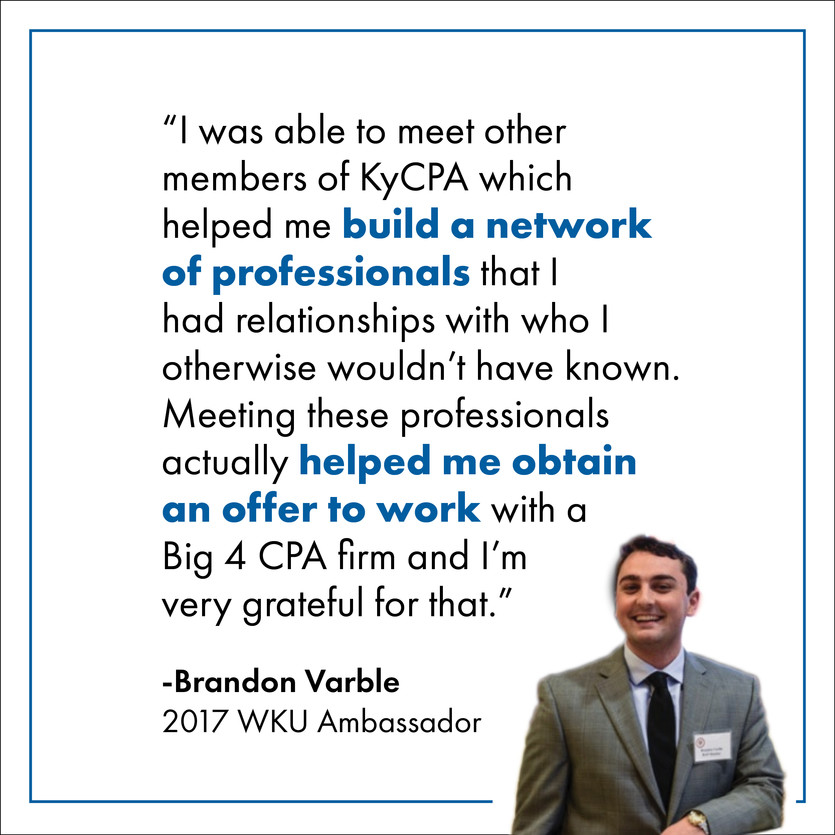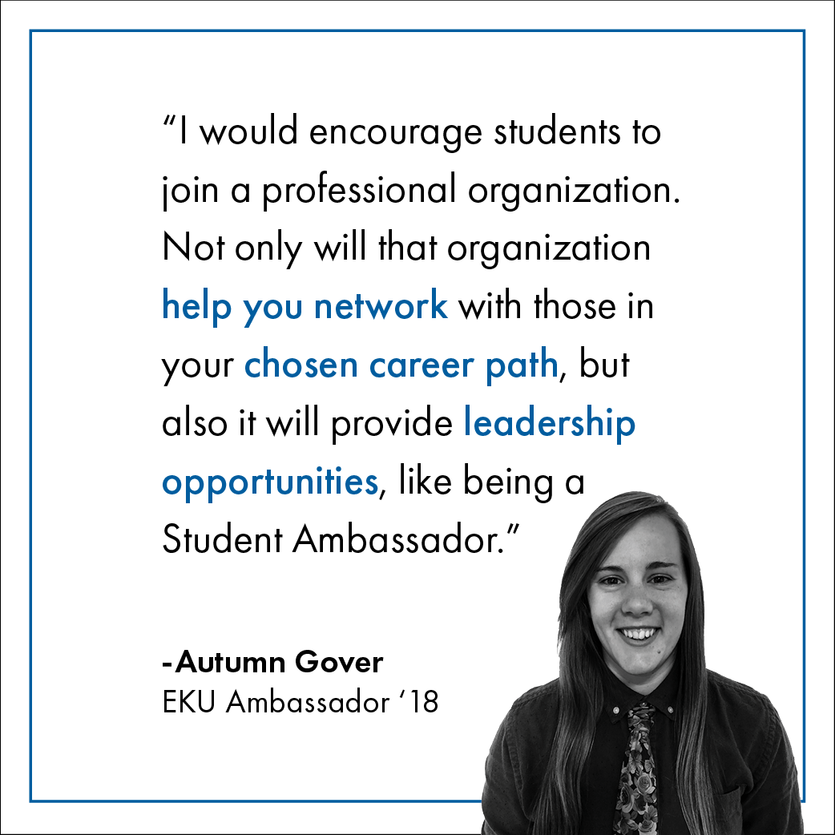 Questions? Contact Robin Miller at rmiller@kycpa.org