Cover: Legislative preview
The upcoming 30-day "short" session kicks off on January 5 and is slated to end on March 30, 2021.
Issue 5
December 14, 2020
By Shelby Williams
Kentucky's election results displayed a huge win for Republicans at the state level, as they added to their supermajorities in both the House and Senate with 17 new House members and two new Senate members. After the election, the Republican's majority in the House is 75 of 100 seats and 30 of 38 members in the Senate.
Republicans holding the supermajority will make for another interesting session since having the majority allows the General Assembly to override any veto the Governor may deliver. Thus, we will likely continue to see a conservative tilt in legislative tax policy in 2021.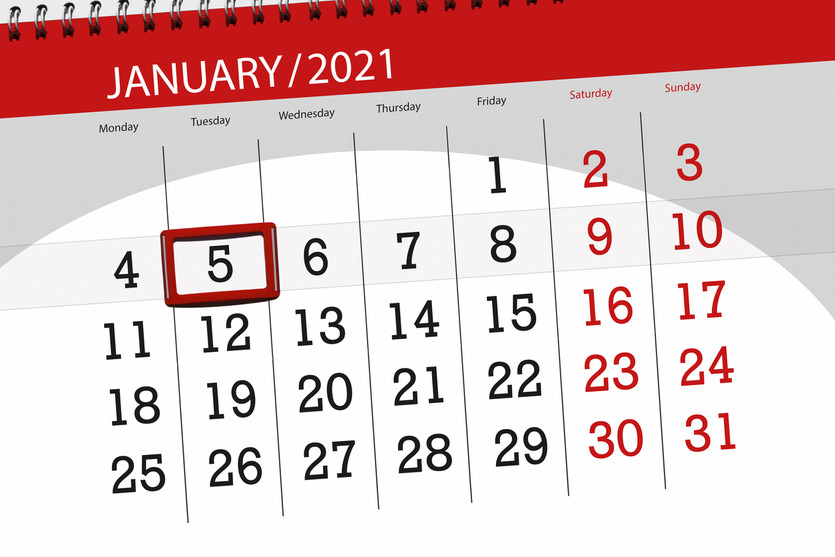 The upcoming 30-day "short" session kicks off on January 5 and is slated to end on March 30. The session will be a whirlwind, as the General Assembly must tackle a budget, the unemployment insurance fund, COVID liability protections and several other important issues in only 30 days. Throughout the session, KyCPA will advocate for our members on tax, license, and general business issues, along with any other matter that may affect the CPA profession. Below is a preview of some of the key issues we will be closely watching next year.
Unemployment Trust Fund
Kentucky's Unemployment Insurance (UI) Trust Fund balance is currently negative $460,207,409 and is projected to reach the negative $600 million mark by year's end, according to Kentucky Labor Cabinet Secretary Larry Roberts.
Earlier this year, the state took out a federal loan of $865 million to replenish the fund. Without an act of congress, a federal UI loan has to be paid back and the only mechanism currently in statute to pay back a federal loan is on the back of employers. Despite the significant debt accrued by the fund, Secretary Roberts has said most employers would see a "modest tax rate increase" in 2021. The current average UI Tax Rate for Kentucky employers in 2020 is 1.76 percent. The Labor Cabinet projects the average to rise to 2.52 percent in 2021 and 3.23 percent in 2022.
Governor Andy Beshear recently announced that at least $200 million in funding provided by the Federal CARES Act Coronavirus Relief Fund will be dedicated to addressing the state's federal loan. Although this is a step in the right direction, more action is needed to make sure this burden isn't placed on Kentucky businesses.
COVID-19 related issues
KyCPA will be monitoring and advocating for several COVID-related issues that could affect Kentucky businesses and CPA firms.
Telecommuting
We believe Kentucky should allow businesses to continue to withhold income tax in the state and local jurisdiction where the employer is located and should also allow the employee who is temporarily telecommuting to continue to pay tax to the state and local jurisdiction where the employer is located.
Employer liability legislation
As Kentucky continues to reopen, businesses and organizations must continue to operate under new conditions and requirements. Some businesses are fearful that despite their compliance with new rules and regulations, they could face predatory claims that threaten their recovery. Kentucky businesses and organizations are looking for reassurance that if they do everything in their power to keep employees and customers safe by following the Center for Disease Control (CDC) guidelines, as well as the Healthy at Work and local health department protocols, they will be protected. During these times of uncertainty, we believe it is critical to creating some sense of certainty, allowing our businesses to operate with some assurances in place.

     
Tax reform
Although 2018 was the "big year" for tax reform in Kentucky, the General Assembly had some major cleanup efforts during the 2019 and 2020 sessions. Among numerous changes, recent legislation made admissions to nonprofit events tax-exempt, established a de minimis sales tax standard for services, and created a threshold for the new Marketplace Facilitators tax. KyCPA supported several issues that were addressed in the last session, including adopting the federal partnership audit legislation, which establishes more uniform standards for reporting federal audit adjustments for all taxpayers to the states.
While much progress was made, there are still several issues that need to be addressed. KyCPA has identified the following:
Mandatory unitary combined reporting
The legislature's adoption of mandatory unitary combined reporting (UCR) represents a major shift in how multi-state companies calculate their income tax. If Kentucky retains UCR, the legislature should adopt taxpayer-friendly, fair and simple UCR provisions.
Repeal or simplify the Limited Liability Entity Tax (LLET)
The LLET is a unique tax that KyCPA believes should be repealed. However, if the LLET is retained, KyCPA supports legislation to align Kentucky's LLET Cost of Goods Sold (COGS) definition with that of the COGS definition for federal and Kentucky income tax purposes. By bringing Kentucky in line with the federal and its own income tax definition for COGS, it will both enhance compliance by businesses and improve enforcement by the state.
Updated Internal Revenue Code (IRC) Conformity
We support an update to Kentucky's IRC conformity date to keep the state current with the most recent IRC changes. 
KyCPA will be pushing for these improvements and will be monitoring other legislation that could affect CPAs, such as expanding the sales tax to professional services and calls to weaken or eliminate professional licensing requirements in Kentucky.
Pension reform
In 2018, the legislature passed significant reforms to the state's pension systems, including KyCPA-supported changes that moved to level-dollar amortization and shifted the benefit structure for new state employees to more closely reflect the private sector. Most importantly, the legislature has now made it a priority to fully fund the systems and did so in the last state budget plan. KyCPA supports any additional pension reform proposals that keep the promises owed to retirees, pay down our unfunded liability, improve our bond rating and minimize taxpayer risk.
Infrastructure investment
Most legislators acknowledge the gas tax desperately needs to be modernized because revenues fluctuate on the price of gas rather than road usage. Hybrid and electric vehicles are also not taxed at the same level as gas-only vehicles. The issue has been brought up in the last few sessions but has not had enough traction to pass. You can likely expect road contractors, business organizations and others to bring another bill to the table in 2021.
Cybersecurity
Protecting consumer data and sensitive information is a rising priority across the country. During the 2019 session, at least 43 states and Puerto Rico introduced or considered close to 300 bills that deal significantly with cybersecurity. During the 2020 session, 21 states and DC considered close to 100 cybersecurity bills in total. We saw a decline in numbers this year that we believe is due to COVID-19 taking a priority. We are expecting to see a higher number in 2021. Kentucky already has a security breach notification law, and attempts have been made in recent sessions to strengthen this law.
Cybersecurity legislation often has a direct impact on CPA firms, who hold personal information related to their clients. While KyCPA supports efforts to protect consumer data, legislation should carefully strike a balance between consumer protection and the compliance burden on businesses.
Summary
These are just a few of the major issues to be considered by the 2021 Kentucky General Assembly. As always, if you have any questions or concerns, feel free to contact KyCPA. Be sure to keep up to speed with the session by reading our weekly legislative updates and following us on social media.
About the author:
Shelby Williams is the government affairs director of The Kentucky Society of CPAs. She can be reached at swilliams@kycpa.org.