KyCPA member spotlight:

 Paul Mortell, FCA, CPA

Issue 4
October 28, 2019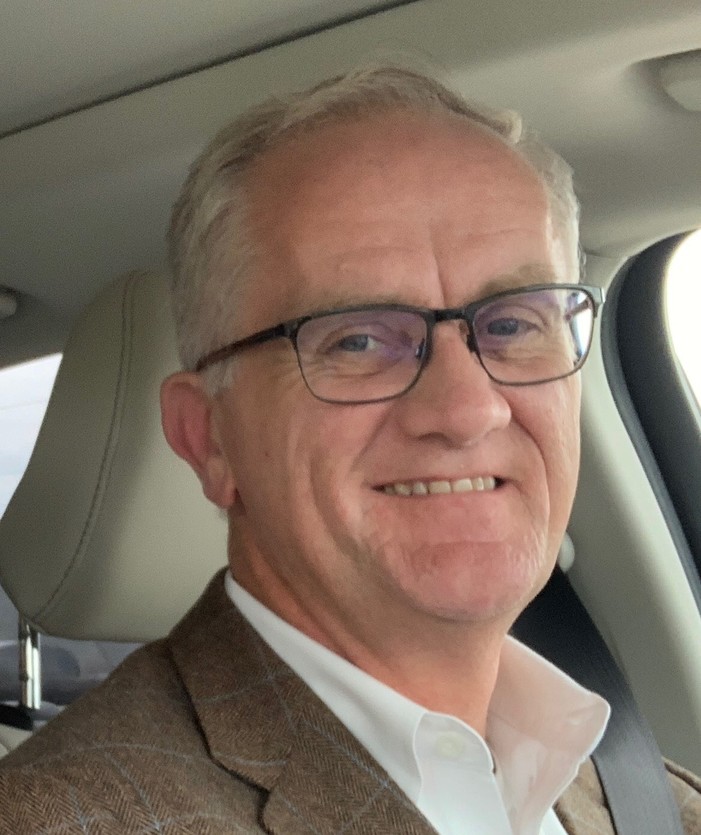 I am the Finance Director at Kentucky Education Association in Frankfort since July 2017. I originally qualified as a Chartered Accountant (the European equivalent of a CPA) in Ireland. I and my family emigrated to the USA in 2011. I qualified as a CPA in 2015. I live near Lexington with my wife Helen, who works at Midway University. We have two daughters attending the University of Kentucky, one is a Bio-Chemistry senior and the other is a History freshman.
What inspired you to become a CPA?
I wanted to be a CPA since I was a young teenager. My previous ideal job was a thoroughbred jockey, but I grew too tall (and my parents would have said no). I have always been interested in numbers and there was never any real chance that I would be anything else. I have never regretted the decision.
What's the best aspect of your job?
The best part of my job is training people and seeing them improve their accounting and computer skills. The thing that causes the greatest stress for staff is not knowing whether they are doing a task correctly. Training a person to understand why they are doing what they are doing is very empowering for the person and gives them great confidence. 
What do you like to do for fun?
Road cycling and fixing things. I cycle about 100 miles per week Spring through Fall in groups or on my own. I also cycle a tandem with my wife which is something we took up this year. I also like to fix things. Whether it's doing maintenance and repairs on my bicycles, truck, or around our home, I love understanding how things work and repairing them.
How has your expertise in IT benefitted you as a CPA? Do you find it more challenging? More rewarding? What issues do you see CPAs face with IT?
I really enjoy IT. I am not an IT professional but, I have a great understanding of software and hardware. I can figure out hardware problems to a certain level which avoids the need for IT expertise unless the issue is complex. My understanding of IT avoids unnecessary downtime for my staff. I have an advanced knowledge of Excel which I believe is essential to every CPA. Excel is such a powerful tool and most people do not have the Excel expertise that they should have today.
Investment in IT is always a big-ticket item. So, it is very valuable to have an understanding of both hardware and software that allows you to separate the valuable parts of the new IT from the 'sales talk'.
The biggest challenge CPA's face with IT has always been, and continues to be, training. Generally, IT is a costly item for any company. Many companies do not budget for enough training cost for new systems (having spent so much of the budget on the system itself). Lack of a training budget results in poor integration of new systems and a lot of the features of that new system going unused because of the absence of training.
Any advice to students working towards becoming a CPA or new CPAs?
Learn Excel (and if possible, Access) to an advanced level and be able to create and manipulate pivot tables and write macros confidently. All medium to large companies have ERP systems (Enterprise Resource Processing systems) which are essentially large data warehouses. These systems store and process data. But it is tools such as Excel (mostly), Access and some other programs that allow the data to be manipulated and turned into useful reports which is where the CPA's expertise can shine through. Lastly a pet peeve of mine. When producing reports don't forget about the visual impact. The value of the information in a report can be adversely affected by poor presentation.  Spending a little time making formatting and layout can dramatically increase impact of the report and the credit and appreciation of those you work for.
Being a CPA, what opportunities did this career path open for you?
Accounting is one of very few professional qualifications that are truly international. Being a CPA has given me work opportunities all over the world. My above average IT skills have always been a valuable add on to my skill set. Being confident around IT system settings and how they function sets you apart and gives you an edge over those who have are afraid of IT. Knowledge is power!