KyCPA member spotlight:

Sisters Hannah Lehman and Rachel Jones

Issue 3
July 22, 2019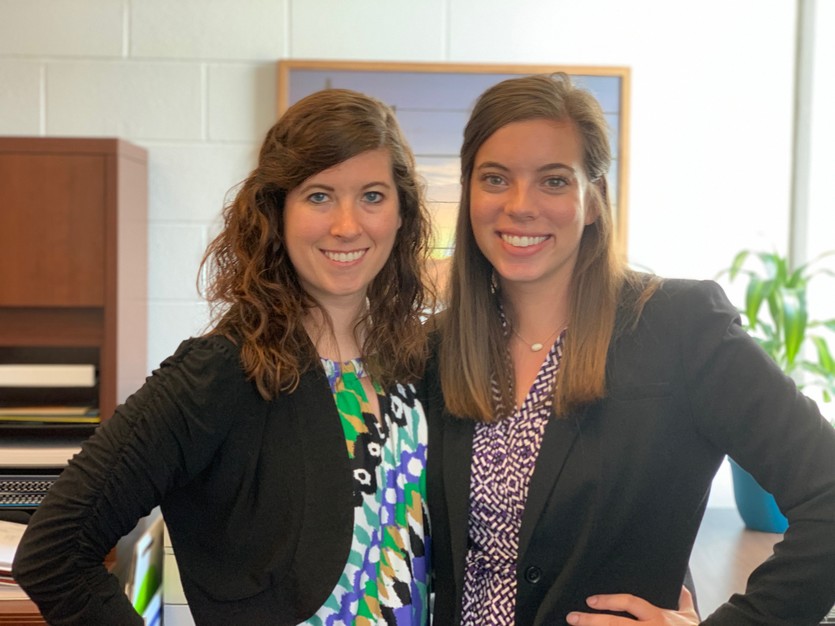 Hannah Lehman and Rachel Jones
Meet Hannah Lehman, CPA
Lehman is the supervisor of accounting at Jefferson County Public Schools (JCPS) in Louisville. She has a degree in accounting from Grove City College in Grove City, Pennsylvania and was the first sister to become a CPA. Lehman wants to continue advancing in her career within JCPS.
Meet Rachel Jones, CPA
Jones is a staff accountant at Strothman and Company in Louisville. She graduated with a BS degree in Accounting from Grace College. Jones plans on continuing to advance in her career by gaining more expertise in a specific area of accounting.
What was your main influence to become a CPA?
Lehman: I have always loved numbers, solving problems, and helping others succeed. My parents saw those strengths in me and encouraged me to pursue an Accounting degree when we began to discuss colleges and career opportunities. I'm so glad they did!
Jones: My main influence in becoming a CPA actually started with my accounting professor, Dr. Roger Stichter. I went to a small school called Grace College and started out majoring in elementary education. I switched over to general business knowing that I would like to focus in on some aspect of business but did not even have accounting on my radar. Dr. Stichter was such an amazing professor and he really encouraged me to continue in accounting.
What is a surprising aspect that comes with having a family member that is also a CPA?
Lehman: We are always asked to do everyone's taxes and they think we are brainiacs on all math subjects. 
Jones: Everyone thinks we are tax experts!
What is your favorite family activity?
Lehman: Going to the lake and spending quality time together. Weekly family dinners are also top of the list.
Jones: Our family has a lake house that we love to visit as much as possible. We are grateful to have a family that loves spending time together.
What is a memorable way your sister has supported you on a tough day on the job?
Lehman: When I was taking the CPA exam several years before her, Rachel was still in high school and was such a great encourager to me. My dad taping a $100 bill on my laptop while I studied as incentive to pass the exam didn't hurt either!
Jones: My sister has definitely been a great source of encouragement to me throughout my journey in accounting, especially while studying for the CPA exams.
What is one thing you're proud of that your sister has accomplished as a CPA?
Lehman: She is so bright and passed the exams with flying colors, much faster than I did! As the younger sister, she knew from seeing me go through the CPA exam that it was really tough, and she still pursued a CPA career despite knowing it was a long road ahead.  
Jones: I am very proud of how she has moved up to her current position with JCPS. It truly shows how well she did in her first position with them that they chose her to advance to be their supervisor of accounting.
What are your goals within the next ten years?
Lehman: Continue growing in my career with JCPS, finish our current house-build project, become a family of four, and go on a cruise.
Jones: Professionally, I hope to continue to advance in my career and gain more expertise in a specific area of accounting. Other goals include traveling somewhere new, buying a house, and getting more involved with a non-profit organization.