Meet your 2019-2020 KyCPA president
Issue 3, 2019
July 22, 2019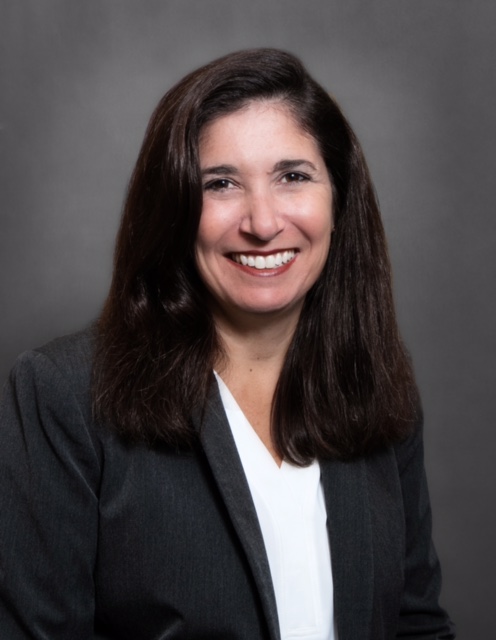 Elizabeth Z. Woodward, CPA/CFF, CFE, was recognized as the 2019-2020 KyCPA president at the Leadership Luncheon and Annual Members Meeting at The Olmsted in Louisville on June 14. She officially began her duties July 1.
Woodward obtained her Master of Business Administration with a concentration in accounting from the University of Kentucky. She worked in the audit group of KPMG for six years, and joined Dean Dorton in 2000. She has 25 years of experience in public accounting. She leads Dean Dorton's Forensic Group, specializing in bankruptcy accounting matters, litigation support, and forensic accounting services.
In addition to her Certification in Financial Forensics (CFF), Woodward is a Certified Fraud Examiner (CFE). She has served in several fiduciary roles, including Chief Restructuring Officer, Receiver, and Fee Examiner. Woodward has acted as a Compliance Ethics Monitor/Independent Monitor of a rural electric cooperative, reporting to two branches of the Federal government. Woodward has testified in state and federal courts. She frequently teaches professional ethics for Dean Dorton and for KyCPA. Woodward also speaks on fraud prevention and detection, and on forensic accounting.
Woodward is also a member of the Association of Certified Fraud Examiners and the American Institute of CPAs, Chair of the AICPA Forensic and Valuations Services, Fraud Task Force Committee, AICPA Governing Council and AICPA Forensic and Litigation Services Committee.
The KyCPA president is a volunteer position elected by the Society's general membership. The president serves one year, offering leadership and guidance, enforcing bylaws, presiding over the executive committee and working with the board of directors to govern the Society.
Click here to read a Q&A with Woodward. 
2019-2020 KyCPA Board of Directors
From left to right: Eric Scott (secretary/treasurer); Melissa Mattox (executive committee member); Doug Allen; Elizabeth Woodward (president); Carol Shelton; Becky Phillips (immediate past president); Geoff Griffith; Heather Cochran; Kayla Bonsutto; Karen Kreil; Mike Campbell (executive committee member); Jim Stevison; Kevin Oakley and Tony Balbach.
* Not pictured - Esther Thompson-Long (president-elect)