KyCPA staff spotlight
Issue 3
July 22, 2019
Meet Controller, Kristen Schladand
Kristen Schladand joined the Society's team in June. Schladand is a graduate of the University of Louisville, where she obtained a Bachelor of Science, Business Administration with a concentration in accounting and a Masters of Business Administration.
Schladand has more than 15 years experience in various accounting areas including healthcare reimbursement, financial planning and analysis, fixed assets, account reconciliation, and financial statement and account analysis.
As the Society's Controller, she maintains the financial infrastructure/systems needed to support the organization and present financial reports to the CEO and the board of directors. Additionally, she oversees the annual budget, cash flow forecasting, maintain internal controls, and acts as staff liaison to the Audit Committee.
Schladand may be reached at kschladand@kycpa.org.
Meet Government Relations Director, Shelby Williams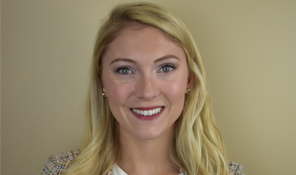 Shelby Wiliams is the newest member of the Society's team. Williams is a graduate of the University of Kentucky (UK), where she obtained a Bachelor of Arts in International Relations, with a minor in business. Prior to joining KyCPA, she worked for the U.S. House of Representatives, where she served as the Director of Economic Development for the Sixth Congressional District of Kentucky. During her time with the House, she worked on more than 50 economic development projects across various counties within the Sixth District.
As the Society's Government Affairs Director, she serves as chief policy advisor to the CEO, Board of Directors, and Political Action Committee. Williams also has various other roles, including monitoring the Kentucky state legislature, legislative committees, and key state agencies for issues affecting the Society.
"I am very excited to serve the CPAs of Kentucky in this new role. I hope to use my experience in government relations to help build and maintain strong partnerships at all levels for the betterment of the CPAs we represent," said Williams.
Williams may be reached at swilliams@kycpa.org.