KyCPA member spotlight
Issue 3
July 20, 2020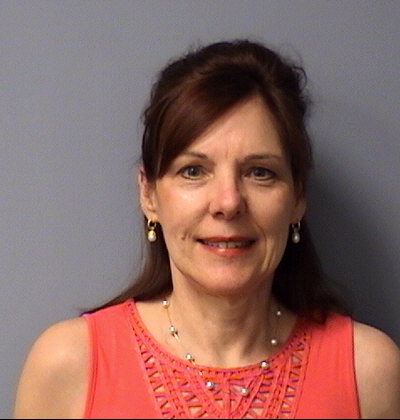 Meet Esther Thompson-Long, CPA, your 2020-2021 KyCPA president.

The KyCPA president is a volunteer position elected by the Society's general membership. The president serves one year, offering leadership and guidance, enforcing bylaws, presiding over the executive committee and working with the board of directors to govern the Society.
Thompson-Long has been a CPA since 1997. She began her accounting career after graduating from the University of Evansville with a BS degree in Accounting and a few years later with an MBA. She has worked most of her career in the utility industry; she is currently the manager of fuels accounting and administration at LG&E and KU Energy, LLC.

Thompson-Long is married to Sewell Long and has 1 daughter and 3 grandchildren. In her spare time, she loves cooking, gardening, traveling and reading. She also enjoys being a part of KyCPA where she has volunteered on several committees and made numerous life-long friends.
What inspired you to become a CPA?
I was a chemistry major until my junior year in college. I never had a business course in high school or college up to that point. In the last quarter of my college sophomore year, I took organic chemistry and I was going to end up with a B+ in the class. Since I was used to getting straight A's and had to have another year of organic chemistry, this was not going to do. I met with my advisor and told him that I was burned out on chemistry and could he help me pick another major in the science or mathematics arena. After much talking and taking a few aptitude tests, my advisor said "I think you would be a great fit for accounting or engineering, since you are really strong in math and problem-solving." I had no idea what accountants or engineers really did. Since I was open to both suggestions, I literally flipped a coin in his office. The coin toss came up accounting and here I am today. I never regretted my decision. I fell in love with accounting from the first class. Since I love math and solving puzzles, it was a great fit for me.
What advice do you have for young people considering a career in accounting?
Go for it! There are so many things you can do with an accounting degree. The world revolves around numbers and finance, so accounting touches everything. You can work at a CPA firm, work in industry, work in retail, etc. There are endless possibilities. One thing you should do for sure is to "Get Your CPA." The CPA license sets you apart from others and shows the world you have taken an extra step to be an expert in your field.
What are your goals for the coming year?
I would love to see an increase in KyCPA membership, not only with CPA firms but also in industry. I know this is a big goal and am so honored to be a part of a professional network of more than 4,500 members and there are so many benefits to being a member. I worked so hard to obtain my CPA certification, that I can never imagine letting my license or my membership go. I love the tagline I recently saw in an email from the Society, "The bottom line is…We're still working for you."
What KyCPA member benefits have you utilized the most and why?
I have made so many valuable friendships since becoming a member of the Society. I know I can always pick "their brains," if I have an accounting question or problem I need help with. Another major benefit for me is the CPE. I do almost all of my CPE through the Society. It is so easy! They have online options, as well as in-person options, on so many interesting topics (and some are even FREE). Plus, I don't have to worry about whether or not the course I am taking will meet the Kentucky State Board's criteria. I have several favorite conferences that I attend every year and look forward to seeing friends at these conferences. Even during this pandemic, the Society quickly moved to a "virtual" environment so that CPE would be available for all.
What are some of your favorite things to do in your free time?
In my spare time, I like to cook, garden, travel and read. My husband, Sewell, and I are big supporters of the Arts and often go to the Louisville Orchestra and visit museums. We also love it when college football season starts. We enjoy going to U of L football games and Sewell graduated from the University of Alabama, so of course, we watch all of their games. Our daughter, Abigail, has three little ones, ages 4, 2, and 1 and we LOVE spending time with our babies! It is so much fun to see the world through their eyes.
What is a significant issue facing the CPA profession?
The question that stands out most in my mind is "how can we make sure we are prepared to operate in a global economy with so much uncertainty and change in the world?" Our goal as CPAs is to meet our clients' needs, whether they are external clients or companies who employ us. With the pandemic occurring, we need to learn to adapt to a remote working environment and still satisfy all of the accounting requirements of our clients or employers. The AICPA is suggesting change through "CPA Evolution," which will require alignment and uniformity among all states, as well as academia. Technology is changing how we do our business, there are new marketplace demands, and new hiring trends. All CPAs including Kentucky CPAs have to evolve to cover these changes.
A letter from your 2020-2021 KyCPA Board President
Dear KyCPA members,
The last several months have been an unsettling time of change that has impacted nearly every facet of our lives. Many of us have been faced with making difficult decisions as we navigate the uncharted waters of a global pandemic. To help you with those decisions, KyCPA remains committed to providing the tools, resources, and community of peers that can equip you to better serve your employer, your clients and your communities.
Like many of you, the KyCPA team has been working diligently from their homes in the wake of COVID-19. Following are just a few examples of how we have been working for you:
Advocated to have accounting services declared as essential; to ensure passage of SB150 and the CARES Act; and for tax filing relief; you can help continue our advocacy efforts by donating to our PAC
Created a coronavirus resource page with the latest information from many different sources, an FAQ section for members, and links to helpful webinars
Early in 2020, offered more than 25 hours of free CPE in 23 unique webcasts; additional opportunities for at least 12 free CPE hours through the calendar year
Facilitated free virtual networking events for women and emerging professionals
Expanded the free CFO Roundtables to allow virtual participation by corporate finance members from across the state
Transitioned live conferences to virtual delivery
Watch for more information about Member Meetup – a free online community of discussion groups based on areas of interest – another way to stay connected to your peers
KyCPA strives to provide a sense of belonging, be a robust resource hub, and serve as your connection not only to the profession but also to your peers. KyCPA is the champion for your career success and the CPA profession's vitality now and into the future.
We hope to count on your membership renewal, but understand there may be some tough times ahead. In support of this, we are proud to offer renewal at the same price as last year – no increase in dues! If you haven't already, please take a moment to renew online today or make a donation to the Educational Foundation to support our accounting pipeline development initiatives. Be sure to check with your employer first to see if they pay for your dues!
Sincerely,
Esther Thompson-Long, CPA,
2020-21 KyCPA President