KyCPA member spotlight
2023-2024 KyCPA Board Chair, Kayla Gremillion
Issue 3
July 27, 2023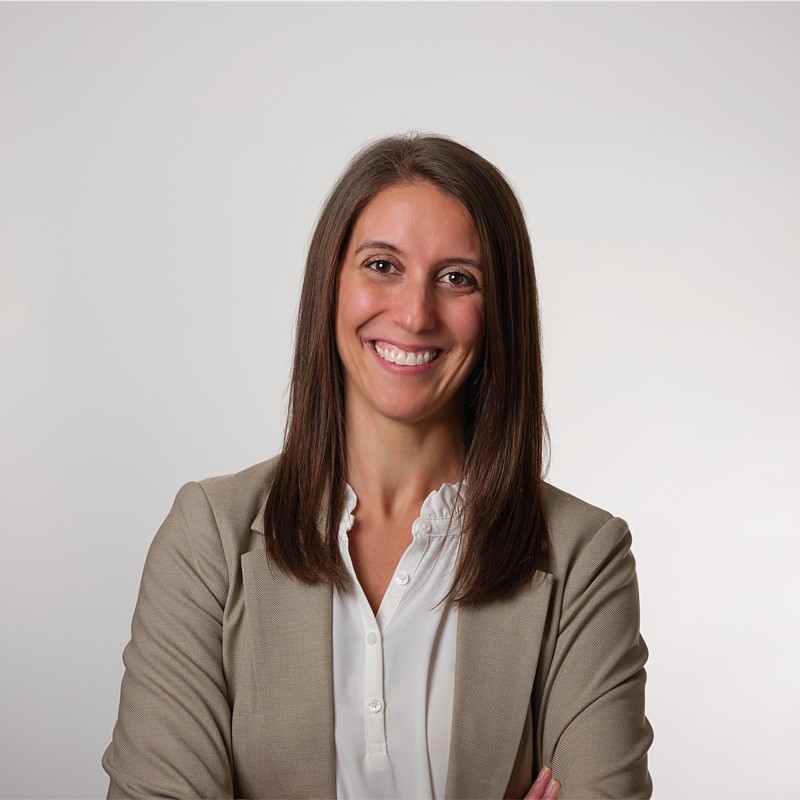 Kayla Gremillion, CPA, Director of Internal Audit, Humana
My KyCPA journey
My journey with the Kentucky Society of CPAs (KyCPA) began as a student member and recipient of a KyCPA Educational Foundation scholarship. As a member, I had the privilege of serving on various KyCPA committees, which significantly contributed to my professional growth and provided me with the opportunity to collaborate with CPAs across Kentucky and beyond. This collaborative effort plays a crucial role in enhancing our profession, from nurturing the CPA pipeline to advocating for our shared interests.
I'd like to encourage all of you to consider volunteering for committee service. It's a rewarding experience that allows you to make a meaningful impact on our profession.
Being part of the Executive Board has given me the chance to become more engaged in our national advocacy efforts. This past spring, along with esteemed colleagues, I visited Kentucky's federal delegation on Capitol Hill.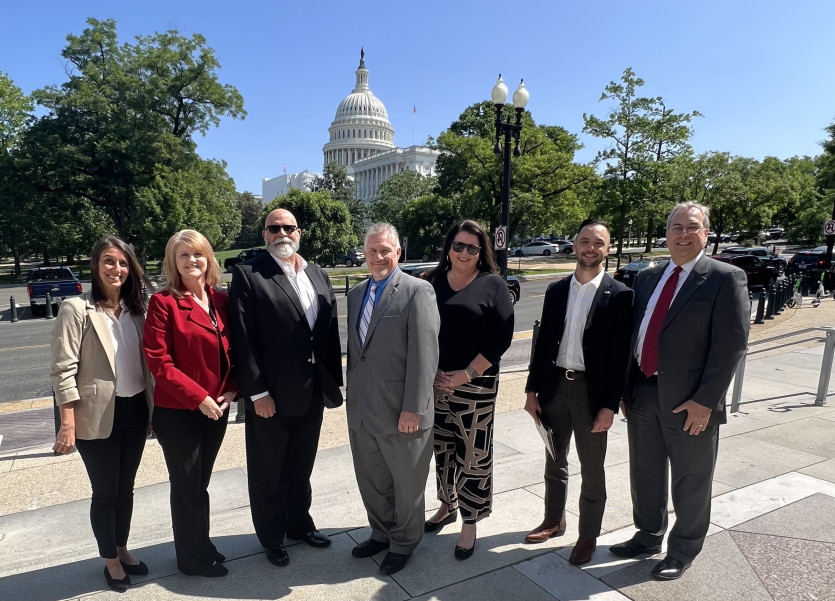 Left to right:
Kayla Gremillion, 2023-24 KyCPA Board Chair and member for more than 17 years
Darlene Zibart, KyCPA President and CEO and member for more than 20 years
G. Alan Long - 

2008-09 KyCPA Board Chair and member for more than 42 years

Jim Stevison - 2022-23 KyCPA Board Chair and member for more than 24 years
Lisa Foley - KyCPA member for more than 30 years
P. Anthony Allen - KyCPA Government Affairs Director
Lee Groza - 2007-08 KyCPA Board Chair and member for more than 30 years
We advocated for four priority issues, focusing on the accounting pipeline, tax filing extension simplification, expanding 529 savings plans to include professional expenses like the cost of the CPA exam and prep materials, and achieving a balanced federal budget by reviewing the government's consolidated financial statements.
KyCPA Membership 
You may renew your KyCPA membership today by paying online and we thank you for your continued support. 
Click here to renew today!
Click here to join KyCPA.
Looking ahead 
A significant milestone for KyCPA is fast approaching, our 100 year anniversary celebration. To mark this special occasion, we're planning an event on June 14, 2024, at the Olmsted in Louisville. In addition to the June celebration, we have exciting plans to commemorate this milestone throughout the year. Keep an eye on your member communications for upcoming announcements.
As we step into our 100th year, we have several goals in mind. Foremost, we're committed to developing a robust talent pipeline within our profession. This includes encouraging individuals to pursue the CPA exam and highlighting the importance of this certification. By collaborating with educational institutions and industry partners, we will pave the way for future professionals, ensuring the longevity of our field.
Member growth and networking are equally important to us. We highly value our existing members and their contributions to our society. That's why we aim to actively engage with our members, listening to their needs, concerns, and ideas, to enhance their experience and foster a sense of belonging. Watch your email in November for a KyCPA member survey. Taking the survey will take less than 10 minutes and will provide valuable insights for the future of our profession and KyCPA. We'll also be reaching out to non-members, showcasing the benefits of joining our society and encouraging their active participation. Networking events and platforms, such as KyCPA Member Meetup, will play a key role in facilitating connections and creating opportunities for collaboration and growth.
As we move forward, we're eager to explore creative opportunities to build revenue streams. We'll identify innovative approaches to diversify our income sources and maximize financial sustainability. All the while, we'll stay true to our mission and vision.
KyCPA Mission Statement
To improve the lives of CPAs through: Education; networking; sharing information and tools and developing the talent pipeline; providing access; protecting the CPA reputation; legislative advocacy; health care and other member benefits.
Vision statement
To empower CPAs of today and tomorrow.
To effectively achieve these goals, continuous improvement and evaluation are vital. Regularly assessing the impact of our strategies and initiatives and seeking feedback from members, stakeholders, and partners will guide us in making necessary adjustments and refining our approach, ensuring we stay on track and achieve our objectives.
Our goals for this year are centered around nurturing a strong talent pipeline, fostering member growth and engagement, exploring creative revenue streams, and embracing a culture of continuous improvement. Together, we can shape the future of our profession, empower our members, and ensure the long-term success of our society. Thank you all for your unwavering support and commitment to these endeavors.
Lastly, I want to express my heartfelt gratitude for the opportunity to serve as your 2023-2024 KyCPA Board Chair. Let's make this year truly remarkable!