Cover
History of Kentucky's first Black CPAs
Issue 3
July 19, 2021
Chauncey Lewis Christian, CPA
May 17, 1896-January 16, 1991

Photo: nsbcpa.memberclicks.net/first100
Chauncey Lewis Christian was born in New York to Walter Christian and Clara Cross Christian (Indiana Marriages, 1811-2019, database with images, FamilySearch (familysearch.org/ark:/61903/1:1:41QB-MKPZ : 7 April 2021), Chauncey Lewis Christian, 1926). He spent most of his early years in Virginia. He graduated from Armstrong High School in Richmond. He worked as a cashier, field agent and secretary for the Southern Aid Society of Virginia. 
Christian moved to Louisville, Kentucky, in 1919 to work for the Samuel M. Plato Construction Company as a cost accountant. He was responsible for purchasing and labor contracts. Samuel Plato was one of the first Black architectural designers and building contractors in the U.S. Plato encouraged Christian to pursue his CPA certification and study for the CPA Exam through a correspondence course  (A White-Collar Profession: African-American Certified Public Accountants Since 1921, by Theresa A. Hammond, CPA, Ph.D., an accounting professor at San Francisco State University's Lam Family College of Business).
At that time, Kentucky did not allow Black people to sit for the CPA Exam; Christian, however, was fair complected and was able to pass for white. In 1926, he sat for the Kentucky CPA Exam and passed three of the four parts on the first attempt; the fourth part of the exam he passed on his second attempt. Fifty candidates took the CPA Exam that day; Christian was one of only seven who passed the exam. He was the third Black CPA in the United States and first in Kentucky. 
By 1944, Christian was a junior partner at Plato Construction Company. He decided to move to New York, where he worked at the Gale Agency. In 1958, the Gale Agency became the Circle Artist Corporation, a prominent Broadway talent agency, and Christian was the only Black partner. 
He later started his firm, Christian Certified Public Accountants, and retired in 1985.
KyCPA: Behind the Numbers
In July's episode of KyCPA's Behind the Numbers Podcast, KyCPA members talk about their CPA journey as a Black CPA in Kentucky. They also provide some great insights and discussion on todays opportunities for the CPA profession. 
---
Cary B. Lewis, Jr. , CPA

September 13, 1921-March 19, 1991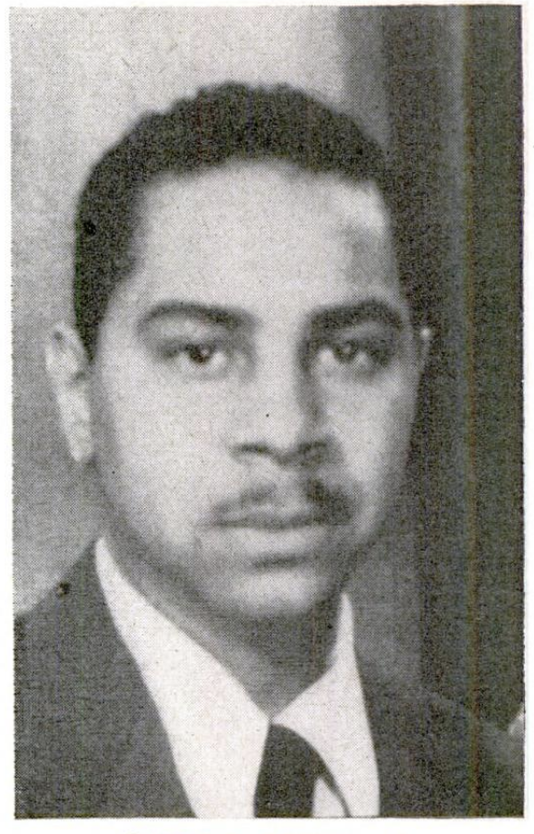 Photo: May 1950 issue of The Crisis, vol. 57, no. 5, p. 323
In September 1921, Cary B. Lewis, Jr. was born in Chicago, Illinois to Cary B. Lewis, Sr. and Bertha Mosley. Lewis, Sr. was a newspaper journalist and editor. He was a reporter for the Louisville Courier-Journal; although he was best known as the managing editor of the Chicago Defender from 1910 to 1920. (NKAA, Notable Kentucky African Americans Database at nkaa.uky.edu)) Lewis, Jr. completed his undergraduate degree at the University of Illinois and earned his M.B.A. from the University of Chicago. Lewis, Jr. also earned a law degree from De Paul University and received an advanced management degree from Harvard University. 
In November of 1942, Lewis, Jr. enlisted as a private in the U.S. Army Reserves. (United States World War II Army Enlistment Records, 1938-1946, database, FamilySearch (familysearch.org/ark:/61903/1:1:K8GH-Y5P : 5 December 2014), Cary B Jr Lewis, enlisted 05 Nov 1942, Chicago, Illinois)Lewis, Jr. moved to Kentucky and became the assistant professor in business administration at Kentucky State College in 1947, now Kentucky State University. 
Lewis, Jr. was the 22nd Black CPA in the United States and the second in Kentucky. His name is listed incorrectly as Gary in some sources. It is stated in the May 1950 issue of The Crisis, vol. 57, no. 5, p. 323, that he was the first Black CPA in Kentucky, they obviously were unaware of Chauncey Lewis Christian and is one of the sources that list his name incorrectly as Gary. 
Lewis, Jr., encouraged by Mary Washington Wiley, took the CPA Exam in 1950 and earned his CPA license. Washington Wylie was the first Black female in the U.S. and Illinois to become a CPA (See article on p. 25). Lewis, Jr. began his accounting career in Washington Wylie's firm before becoming an assistant professor at Kentucky State College. Lewis, Jr. left Kentucky after receiving his CPA license in 1950 and became an accounting professor at Chicago State University.