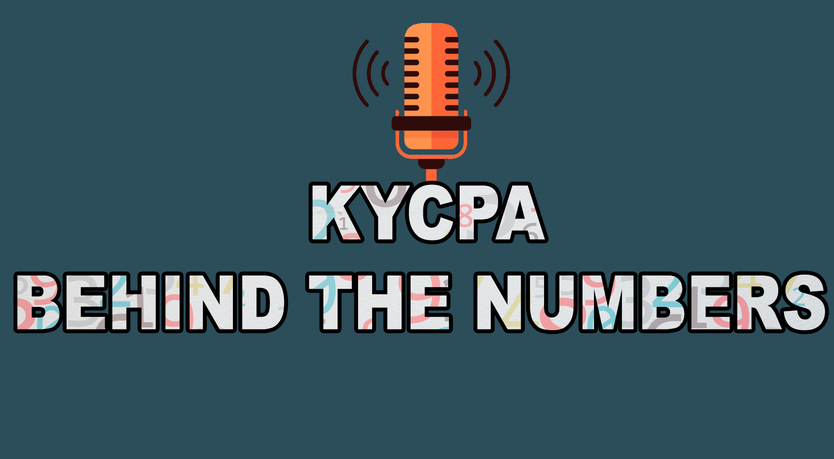 Join Marvin Stewart, KyCPA's communications, marketing and design coordinator as he covers relevant topics and information that involve accounting and the CPA profession. Episodes will be released on the second Wednesday of every month.
If you have an idea for a topic, would like to sponsor and/or be a guest speaker on the podcast, please contact Angela White, KyCPA's business development manager at awhite@kycpa.org 
Click here to follow this podcast on Spotify.
Click here to subscribe via Apple Music. 
      Episodes
Episode 006: Identify and solve dysfunctions of a team
The Five Dysfunctions of a Team by Patrick Lecioni discusses 5 pitfalls that can hinder the performance of a team as a whole and have a potentially devastating impact on an organization as a whole. We are back with Trevor Blondeel, founder of Operation Kickstart, to discuss how an organization can identify and solve these dysfunctions. 
Episode 004: Emotional intelligence in the workplace
Emotional intelligence is the capacity to be aware of, control, and express one's emotions, and to handle interpersonal relationships judiciously and empathetically. Why is great emotional intelligence important in a workplace? We speak with Trevor Blondeel, founder of Operations Kickstart to answer that question. 
Episode 003: Emerging technologies
Technology is consistently altering the business and social environment. In this podcast we speak with Tommy Stephens, CPA, CGMA, CITP from K2 Enterprises on emerging technologies in the professional world and discovering why CPAs should stay on top of them. Stephens will be presenting at the KyCPA Technology Conference on December 16-17. 
Episode 002: Verifying your vendor's cybersecurity measures
You believe your organization has taken the correct cybersecurity measures, but do your vendors? Hear once again from Jay Mallory, executive vice president, marketing and business development at Imagequest, and learn the proper steps in ensuring your vendors aren't putting you at risk.
Episode 001: Phishing
Phishing is the fraudulent attempt to obtain sensitive information such as usernames, passwords and credit card details by disguising oneself as a trustworthy entity in an electronic communication. Join us with special guest Jay Mallory, executive vice president, marketing and business development to speak about the what is phishing and the dangers that come with it.