Leadership and emerging professionals
Pursuing paths to partnership
Issue 4
October 25, 2021
By Jaclyn T. Badeau, CPA, CGMA, MBA, EQ Certified
One of the most frequently asked questions in public accounting is what is the path to partnership. In this column, I will share some example career paths and focuses and tips for reaching your partnership goal by sharing advice from feedback, research and interviews with several leaders within our CPA profession. 
Becoming a partner in a public accounting firm is a goal of many and it's important to note that the path to partnership looks different individual to individual and firm to firm. (Check out our "Career paths and journeys" article on page 11 to learn more about some paths in public accounting). To become a partner, you do have to be intentional with your career and spend time on your personal brand, emotional intelligence (EQ) and leadership skills (see past Kentucky CPA Journal articles below with suggestions in these areas):
Here are some additional thoughts and insights into paths to partnership:
1. Partnership appeal and paths
Some of the appeal to becoming a partner in public accounting is being part of building a business, getting to work with different companies in a variety of industries and having the ability to travel and work in different places. Another appeal is that there are many path focuses and possibilities. Here are some thoughts around the path to partnership:
"Don't follow someone else's path for success," urges Carey Vasallo, CPA, CVA, CFE, CFC, CAMS, partner, Consulting Services at VMBG Accounting. Sometimes doing the exact same thing another partner did isn't the right path for you or the firm.
Be yourself/authentic – you will enjoy your career and the journey you take a lot more if you find that spot where it's a win-win for both you and the firm; the "win" for you is being yourself and happy.
Remember, "the path to partnership is not really linear; over time priorities, people and interests change," notes Tommye Brie, CPA, executive vice president of Leadership Development of Succession Institute, LLC.
"Think about your journey as limitless; there are lots of ways to get there and you don't need to think about it as one path or set of requirements. You may come up with a new department for the firm or a new way of thinking about something or even create your own position. When creating a new role, figure out why it would be beneficial for your firm if you focused on that and propose it," advises Tracey Golden, CPA, CGMA, AICPA immediate past chairman and retired partner, Deloitte & Touche.
Sometimes partnership can include some or all the following:

 

Leading and growing teams

 

Improving firm operations
Developing business for the firm
Being recognized as a national, state and/or local speaker
Serving as a technical expert to internal and external clients
Influencing change in the profession

At the end of the day, a partner is there to, "advocate for the firm," says Alan Long, CPA, CITP, CGMA, managing member of Baldwin CPAs.

 
2. Tips for pursuing a path to partnership
The road to partnership, "starts with showing up every day and doing excellent work and then over time, using your career counseling/coaching sessions to gain a better understanding of those expectations" counsels Elizabeth Woodward, CPA/CFF, CFE, forensic accounting and litigation support director at Dean Dorton. As you build your career and a better understanding of partnership expectations, remember that "if you don't like the people or clients you work with or there's no one at the firm who you'd like to emulate, then you're probably at the wrong place; it doesn't mean you can't be successful somewhere else, you just need to find the place where you'd be a good fit" offers Woodward.
Don't be afraid of "selling." Some have a hesitation about being a partner at a firm because of the "sales" element. Brad Smith, CPA, managing partner of MCM CPAs & Advisors has a good way to think about it, "don't use the sales term as an inhibitor; at a firm you don't sell a product - you are offering solutions to opportunities and challenges that clients have. It's all about the relationship building."
"Take on more responsibility, relieve stress for those above you and see a need and offer to fulfill it" encourages William G. Meyer III, CPA, CVA, ABV, CFF, CGMA, managing partner, Strothman and Company.
Coach and develop others – a skill of some of the most effective leaders is to understand what another person wants and help them reach their maximum potential. Growing a talent base not only grows a firm's opportunities but expands your skillset and potential for success.
"Learn to adapt to curve balls" recommends Blair Manning, CPA, audit senior manager, KPMG LLP. It's imperative to show your flexibility and it's even more impressive to help anticipate changes coming.
Engage in the community – there are many firms who believe in giving back; therefore, think about a passion of yours and how can you make a difference.

 

"Be genuinely interested in helping everyone around you succeed (your team and clients) by asking great questions," says Olivia Kirtley CPA, CGMA, corporate director and consultant. She recommends reading the book, "A More Beautiful Question: The Power of Inquiry to Spark Breakthrough Ideas" by Warren Berger.
Remember that a critical step in the path to partnership, "is advocating for yourself. Consider finding a sponsor within your firm as they are critical to your success" urges Tracey Golden, CPA, CGMA,

AICPA immediate past chairman and retired partner, Deloitte & Touche.
3. Partnership communication from firms:
Every firm is going to have a different way they approach and communicate career paths including partnership. Here are some examples: 
According to Jennifer Burke, CPA, partner of Crowe, LLP, Crowe "identifies potential partners early. They start by looking at the senior staff level and every six months, the partners discuss performance and potential - what are you contributing to the firm now and what could you contribute later."
Alan Long, CPA, CITP, CGMA, managing member of Baldwin CPAs notes their firm "follows a guideline of 20 qualities to being a partner" to help people prepare for and then meet/exceed expectations of being a partner.
Kevin Joynt, CPA, managing director – Louisville of Deloitte & Touche LLP says that Deloitte "provides different programs to help high potential managers and senior managers prepare for partnership. These programs help them: understand their strengths, identify their developmental opportunities, provide for routine coaching and define their leadership path."
Eric Scott, CPA, tax managing director, Ernst & Young U.S. LLP mentions their firm "provides career path examples. You are encouraged to talk with your counselor about what that path to partnership could look like for you by starting with what you want in your career."
Carey Vasallo, CPA, CVA, CFE, CFC, CAMS, partner, Consulting Services at VMBG Accounting shares that their firm, "communicates five focus areas they look for potential partners to pursue (leadership within the organization, marketing, community service, technical skills, time contributions). If you aren't strong in an area, it doesn't mean you lack the skills for partner/career growth; these serve as a starting point to understand what it could look like."
Again, each firm will have their unique way to communicate information around paths to partnership. Regardless, I challenge you to ask for information around the following areas, at a minimum:

Qualities/competencies required
Leadership skills preferred
Role expectations
Location flexibility
Buy-in understanding
By building your personal brand, EQ and leadership skills and following the insights above, you can maximize your potential to become a partner within a public accounting firm. As discussed, it's important to remember that individual career paths and journeys look different. Think about what you want to do as a partner and start building your own roadmap today. In our next Journal article, we will explore some tips and tricks for job hunting, resume building and interviewing. 
Career Paths and Journeys
As I've interviewed leaders within our CPA profession, I have recognized there are many different career paths and journeys that people take to achieve their success. Check out some of them below…

---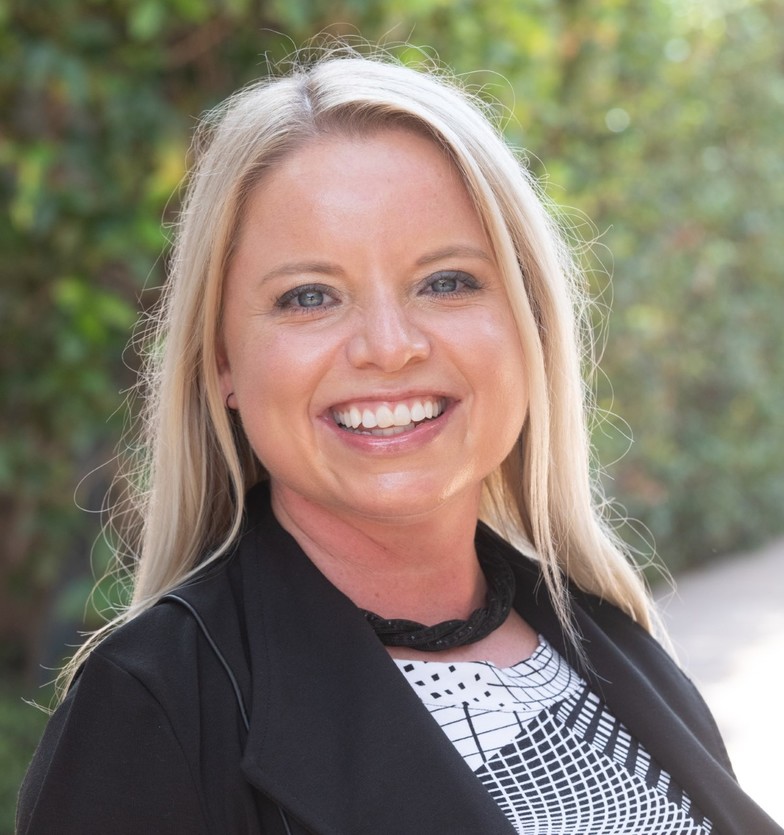 About the author: By Jaclyn T. Badeau, CPA, CGMA, MBA, EQ Certified, is the owner of Badeau Consulting. Badeau is a coach, speaker, trainer and consultant and can be reached at jaclynbadeau@badeauconsulting.com.