From the Sept/Oct 2019 issue of New Jersey CPA magazine (njcpa.org/newjerseycpa)    
By Robert Traphagen, CPA, CGMA, Traphagen Financial Group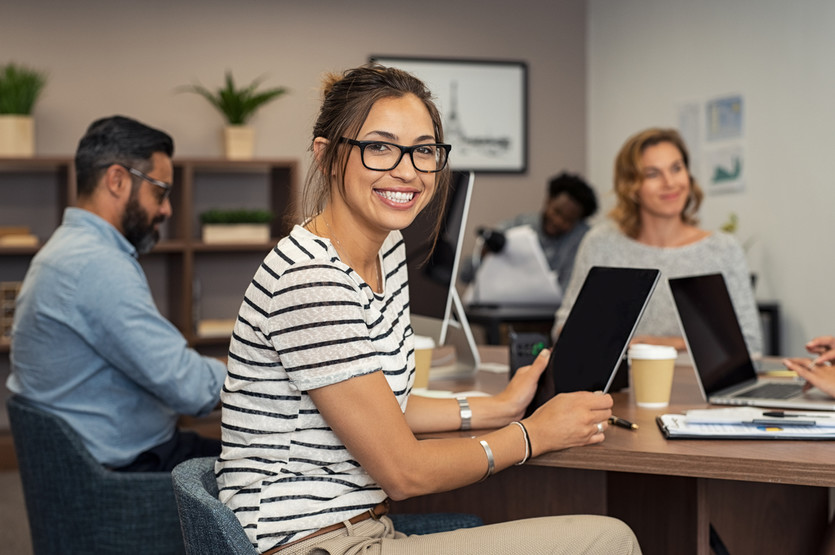 While hiring recent graduates has always been an important part of accounting firms' recruitment strategies, it has now become a critical component of many firms' success. Developing a successful internship program requires careful planning, time and dedication.
Today's top accounting students are seeking meaningful connections and tailored career plans. A recent Rider University study confirmed that students' internships were valuable learning experiences which enhanced both their personal and professional maturity, providing a transitional bridge from school to the workplace.
To identify and attract the best interns, firms should develop a strong recruitment strategy that consists of the following three steps:
Promote the firm's brand
Build relationships
Connect
Promote the firm's brand
Accounting firms must promote their brand online through their website and social media networks. And engaging stu­dents with free swag and attending campus events helps too. A firm's website is often the first place that a potential candidate will visit to learn about the firm, its culture and its opportunities. Connect with students using LinkedIn and other social media professional networks and engage with them online.
The firm can also leverage the skills and interests of existing interns in its recruitment efforts. For example, Nicole-Lynn Garcia, an accounting intern at our firm and a recently appointed college ambassador, demonstrated an interest in social media. This interest allowed her to create an "intern take over" video. Our interns were able to share their experiences via social media, which allowed us to promote our firm. The video was a huge success!
Build relationships
Building strong relationships with local colleges and universities — and the NJCPA — is vital to reaching students early in the recruiting process.
Our firm believes in giving back to our community and in the personal development of our associates. Both of these were achieved by partnering with the NJCPA scholarship program.  
As members of the NJCPA Student Programs & Scholarships Committee, our associates and our interns are directly involved in reviewing resumes and applications for potential college scholarships and mentoring scholarship recipients. The scholarship program provides us with the opportunity to network with the best and the brightest who have demonstrated a high level of academic achievement in school.  The initial success of this program led us to establish our college ambassador program.
Connect
Involve younger associates. Recruit through your interns. Chances are they have strong connections with the colleges they are attending and can recommend like-minded peers. This is the most effec­tive way of finding talent. 
One of our associates, Steven Budryk, MS, and a CPA candidate, was originally offered an internship through one of our college ambassadors. Through his internship, Steven continued to expand his knowledge by working directly with our accountants on monthly and quarterly accounting and assisting with the prepa­ration of tax returns. He then became a college ambassador, where he directly referred interns to us. Steven was identi­fied as a potential hire for his eagerness to learn, attention to detail and profession­alism; he recently accepted a permanent position with the firm.
Our interns also serve as members of our recruitment committee. Our newest designated college ambassador is building relationships and connecting with teachers and professors. She has identified future opportunities for the firm to find talent within the university's accounting societies, financial planning clubs and professional enrichment programs; this strategically supports our advisory services platform.
The more active and visible the firm is, the more opportunities it will have to promote its brand, build relationships and connect with future leaders. A well-established recruiting program will attract talented, ambitious students and provide the opportunity to hire the best and bright­est; not only for the future of the firm but for the benefit of the profession.
Robert Traphagen, CPA, CGMA, is the managing partner of Traphagen Financial Group. He is a former president of the NJCPA and its Bergen Chapter, and is a member of Accounting & Auditing Standards Interest Group and a trustee of NJ-CPA-PAC. He can be reached at robert@tfgllc.com.