Cover
CPA profession and KyCPA: Highlights from 2022 and what's next
Issue 5
December 20, 2022
By Darlene Zibart, CPA, CGMA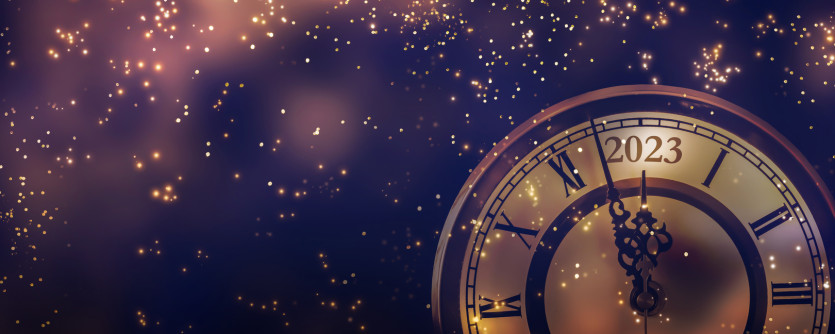 As 2022 quickly comes to an end, I wanted to take a moment to offer some highlights about the state of the industry and some trends we've seen throughout the year. Before that, however, related to KyCPA specifically, I'd like to share some of our current initiatives. we are busy in a variety of ways. From an advocacy perspective, we continue to monitor relevant legislation that affects both private and public accounting. We are working to feed the CPA pipeline and have been meeting with several colleges and their CPA-bound students. We are also meeting with firms to ensure that we are meeting their needs. Our CPE department is hard at work planning Spring CPE for 2023, including webinars and conferences. (Click here to view current CPE offerings.) Our communications department is launching a new planner tool so you will not miss out and can schedule your activities each month to maximize the benefits of your membership investment. 
Our membership renewal campaign was strong this year, with a high retention rate. Many of the dropped members were due to their retirement or leaving the profession. From the members that indicate their place of employment, we see a healthy mix in our membership – 40 percent are in public practice and 21 percent are industry members. 20 percent of our members are students. (Click here to update your member profile to add or change your place of employment.) Like much of the profession, we do anticipate some more fall-off in the coming years, as people age into retirement; nearly 60 percent of our members are 50+.
We continue to engage in a variety of membership recruitment and engagement activities, including events, our online discussion forum Membership Meetup, and offering niche articles through our Knowledge Hub. 
FEEDBACK Survey
Our membership department is seeking your feedback in a quick survey to further ensure we are providing the best benefits and value possible.
---
New CPE requirements
Our CPE is responsive to the changes in the CPE requirements, and you have more flexibility in the types of courses you can take, which now includes subjects like human resources and leadership.
CPE - 201 KAR 1:100. Beginning January 1, 2021, for licenses renewing in 2023 and beyond, the Board will allow CPAs who must complete 80 hours of CPE to use 8 hours of personal development courses toward satisfying the CPE requirement and those completing 60 hours to use 12 hours of personal development courses. The following courses will still not receive credit:  self-realization, spirituality, personal health or fitness, sports and recreation, foreign languages or cultures, and any other subjects that do not contribute directly to the professional competence of the licensee.
Beginning January 1, 2021, for licenses renewing in 2023 and beyond, CPAs in public practice who prepare audits, reviews, compilations, or the preparation of financial statements subject to SSARS must complete 8 hours of CPE in auditing or accounting courses every year for a total of 16 of the 80 hours over the two-year reporting period.
Beginning January 1, 2021, for licenses renewing in 2023 and beyond, 50 percent of the 80 or 60 hours must be in technical standards courses. Technical standards courses are defined as the subject matter of the courses are accounting, auditing, business law, economics, finance, information technology, management services, professional ethics, statistics, securities, tax, and specialized areas of industry all of which shall contribute directly to the professional competence of a CPA. It is believed most CPAs in Kentucky already meet this requirement.
CPA pipeline
The future of the profession remains a steadfast initiative for us, and the pipeline is at the center of many conversations and activities with high school and college students and educators statewide. There are fewer CPA students than ever and seems to be on a steady decline. To address this, we offer mock exams, review course discounts, mock interviews, career exploration, mentorship programs and scholarships. We have a variety of printed and e-content such as podcasts, articles, videos and publications. In November, we participated in a national AICPA initiative called Accounting Opportunities Week. (Click here to view resources for students and accounting educators.)
Yet, the current statistics are somewhat staggering. The undergraduate population is down 1.4 million (9.4 percent) over the past few years (prior to and after the onset of COVID). There are 827,000 (16.6 percent) fewer students in community colleges, fewer accounting graduates, negative public perception about the industry, financial and other barriers to entry, and an overall decline in population (meaning there are even fewer people available who could even become a CPA.) Only 40 percent of accounting graduates are sitting for the exam. And now, we are seeing more non-accounting graduates hired by CPA firms into accounting/finance functions.
As you may know, there is a new CPA Exam in 2024, which adjusted the core and disciplines model. The model starts with a robust core of accounting, audit, and tax along with a recognition of the impact technology has on each of these areas. The three disciplines that let a candidate demonstrate their competency include tax compliance and planning; information systems and controls, and business analysis and reporting.
Workplace: Three major issues
In addition to pipeline challenges, exam and CPE changes, there are also significant changes in the workplace. We're seeing three major issues:
Keeping pace with digital
The need for an agile talent base to effectively manage stewardship while creating more value partners
A need for new competencies to drive greater enterprise value, i.e. aligning skills and talent
Finance roles are being asked to move from a rearview mirror mentality to strategic foresight, moving from scorekeeper to value partner, and expanding from descriptive analytics to prescriptive analytics. Then, throw in inflation, finding and retaining talent, competitive compensation, and maintaining culture in a hybrid environment, and there is a cacophony of issues keeping employers on their toes.
Worthy of mention is also Kentucky's unemployment rate. In April 2022, the state recorded the lowest-ever unemployment rate of 3.9 percent. This new record reflects a historically tight labor market in which job availability and consumer demand are both strong while workers are harder to come by for employers looking to hire. Unemployment among women is a different type of story. Many women dropped out of the labor force entirely, meaning they are now neither working nor looking for work and thus are no longer counted among the unemployed. This might have a relation to the workforce shortages inside the childcare industry. Employment at child daycare centers remains down 12.4 percent since COVID. The 131,200 drop in daycare employment equates to 918,000 fewer childcare spots available, or 459,000 families needing another form of care (under the conservative assumption that each affected family is trying to place two children).
Low population, low unemployment, and aging and retiring populations aren't the only forces in the worker shortage. Surveys point to other reasons — childcare, a simple desire not to work — but the most powerful after retirement is also the most mysterious: "other." Nobody knows what "other" refers to, or how long it might endure. Some economists argue that the government benefits that helped fuel consumer spending also enabled more Americans to be pickier about when to return to work. Now that those benefits have ended, more Americans may seek out work. We're also seeing reshuffling, reinventing, and reassessing when it comes to employment in general. This general self-evaluation among employees is often manifesting in employees choosing to work for themselves, and thus not going the route of the "big firm."
Inside the companies, we're seeing some trends in several areas, including "quiet quitting", actual quitting, teleworking, and mergers and acquisitions. The quiet quitting movement began making headlines in August, a month after Zaid Khan, a 24-year-old engineer from New York, posted a video about it that quickly went viral with more than 8 million views. Quiet quitting is not about ghosting work or deliberately performing poorly enough to be fired. It's about leaving the office after eight hours, not answering emails at night, and not going above and beyond required duties. There is some hope in the story, perhaps, related to actually quitting. A recent Joblist survey reports that 26 percent of people who quit their job regret their decision and 42 percent say that their new job has not lived up to expectations. Teleworking seems to have some pros and cons. For workers who've made the switch to teleworking, it does seem to offer more life balance, but the connections made in the workplace seem to be lacking. (View or listen to KyCPA: Behind the Numbers podcast regarding insights on the great resignation, quiet quitting, ways to retain employees and develop a positive company culture.)
Regarding mergers and acquisitions, a major driver accelerating it is the need for CPAs to add non-accounting businesses. Firms are looking to diversify revenue streams by expanding their advisory services and one method to do this is to acquire or merge in specialized consulting businesses.
There are also technical considerations as we head into 2023. We're seeing a focus on artificial intelligence, emerging technology, blockchain, automation and RPA, big data and analytics, cybersecurity and the Metaverse.
(Click here to view our library of free downloadable content that covers many of the above subject matter including white papers, product guides, case studies, industry analysis and much more, provided by experts and vendors within the accounting industry.)
So . . . where do we go from here with all of this?
The Kentucky Society of CPAs is committed to conversations around all these topics. We engage in cross-discipline groups that conduct research and implement new initiatives around all these issues. We actively host strategic planning sessions with our board of directors and informal focus group-type discussions among our committees and membership. And we're proactively creating and utilizing methods and programs to address the "new normal".
As always, if there are any topics or trends, you'd like us to focus on, please let me know at dzibart@kycpa.org.
About the author: Darlene Zibart, CPA, CGMA, is CEO of the Kentucky Society of CPAs.